Welcome to Holmgrens Plast AB. We are a technology loving company, with passion for all kinds of plastic products. You can find us in Gnosjö, a city known for its spirit of cooperation among the several competetive industries that is located here. In our surrondings you will find a cluster of competens and resourses and we have since we started developed a complete process for you as a customer and your projects. This process garante you as a customer one optimal solution from the first idé to the final product delivered anywhere in the world.
Fingertip feeling
In 7000 squaremeter we create highquality plastic products that we are selling and distribute all over the world. We are a legoproducer and our passion is plastic and all the fantastic opportunities this material creates for you.
As a young familyown company we and our modern factory are in a constant progress of development. Do you want to know more about us?
Do not hestitate to contact us.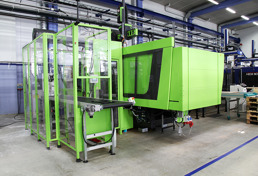 As we are growing and developing our capacity, the latest investment was a 300 ton machine from the Austrian company Engel.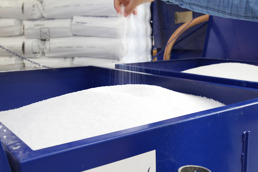 Environmental certification 2016
In this moment we are in the finishing of our environmental certification according to ISO 14001.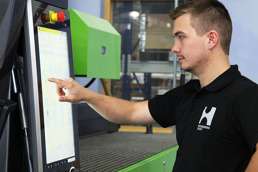 Our company is growing and we need more experinced moulders for our production. Fill in our form and send your cv to us.
Read more about the jobbopportunity under the work with us tab.

Holmgrens plast owns some of the products that we produces and distribute today. It all started with our daugther industry, Scandiwheels, that we started in the 80s and has continued to develope in to todays products.